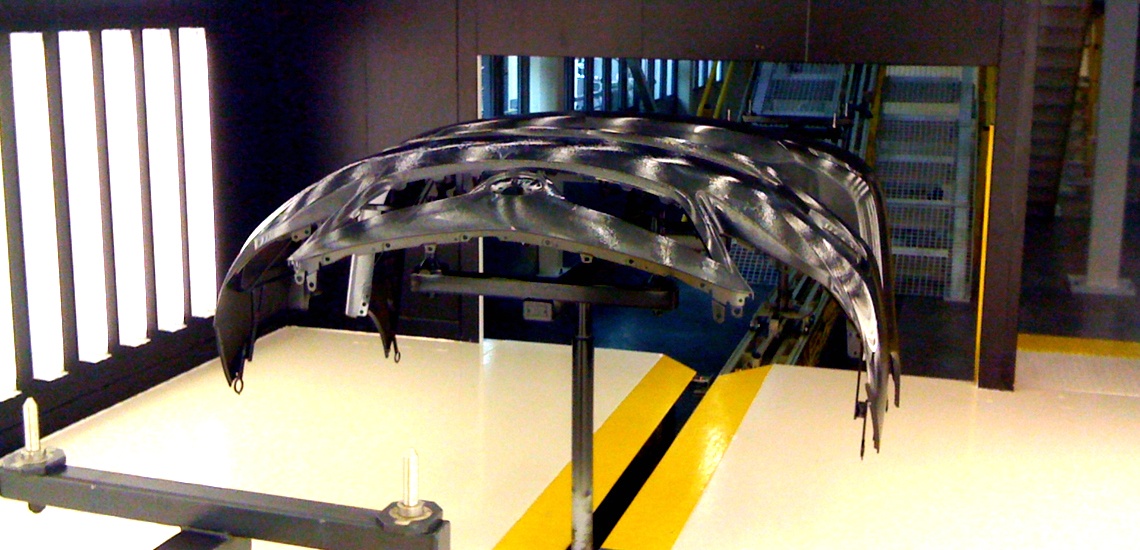 This is the optimal solution for:
Paint Finishing Systems
Robotic Welding
Robotic Assembly
Machine-to-Machine Transfers
General Assembly
---
The OveR-Way™ Inverted system features:
Modular Components: It utilizes standard enclosed track components pre-welded at the factory, making the system simple to install, maintain and change. 
Extreme Stability: It's designed with an additional guide track to provide unparalleled stability where position accuracy is critical. 
A Self-Supporting Structure: This system requires no hanging or header steel. All structural support is provided within the design itself.
High Capacity: Ranging from 10 to 1,000 pounds.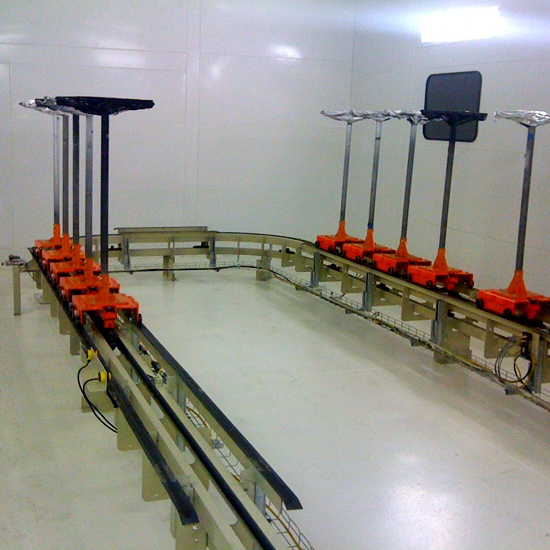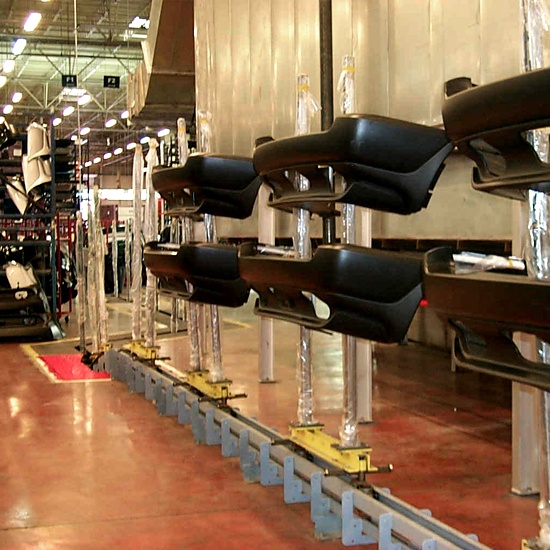 Engineered For Evolution
The Richards-Wilcox OveR-Way™ Inverted Power & Free Conveyor is engineered to evolve your factory.
Here's how:
The system optimizes production rates by integrating processes typically serviced by multiple types of conveying equipment.
OveR-Way™ Inverted is designed to keep your products clean. All components are positioned below the product to eliminate contamination.
Our engineers can adjust the work surface for optimal ergonomics.
OveR-Way™ Inverted is perfect for systems with robotics. It provides 360 degrees of accessibility to the top and sides of the product, making it truly robot-friendly.
The system consumes substantially less energy than conventional assembly line conveyors.