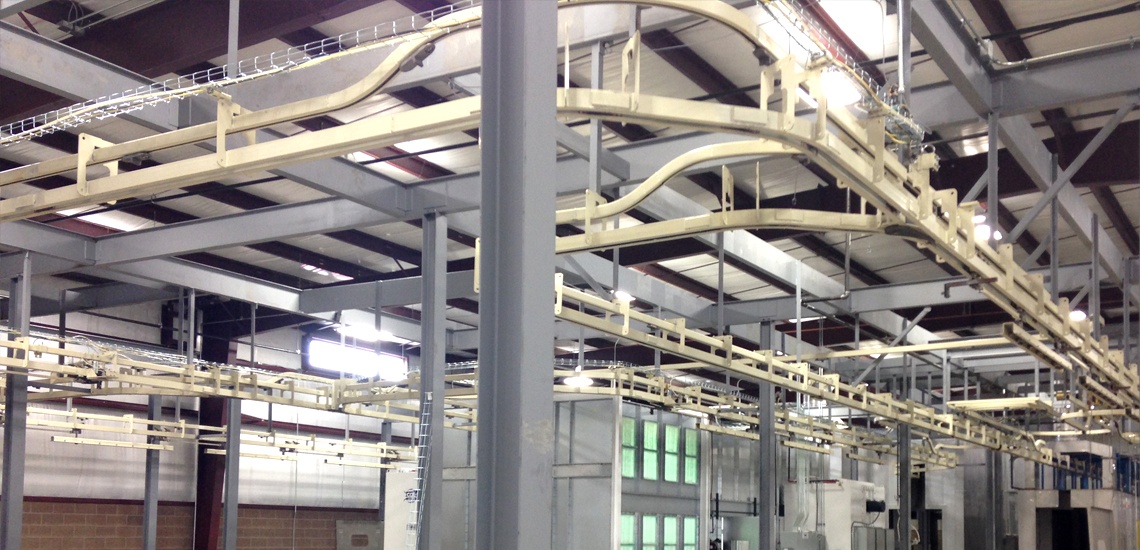 This is the optimal solution for:
Paint Finishing Applications
WIP Buffer & Retrieval
Assembly Line
Long Load Handling
---
OveR-way™ Heavy Duty Over And Under Conveyor Features:
High-quality Components: It utilizes the same trusted components used in Richards-Wilcox chain conveyors—ensuring quality and reliability.
Rugged Design: Built to withstand the rigor of a wide variety of applications, our designs are both durable and dependable.
State-Of-The-Art Control Systems: Ranging from simple PLC-based controls to complex PC-based routing and tracking systems, we offer a variety of control systems that can make your life easier.
Modular Components: Our components are modular and factory-stocked to minimize lead times and maximize productivity.
High Capacity: With Single Over-way™ carriers that support loads up to 1,000 pounds and Tandem carriers that can handle loads up to 2,000 pounds, we do all the heavy lifting so you can sit back and relax.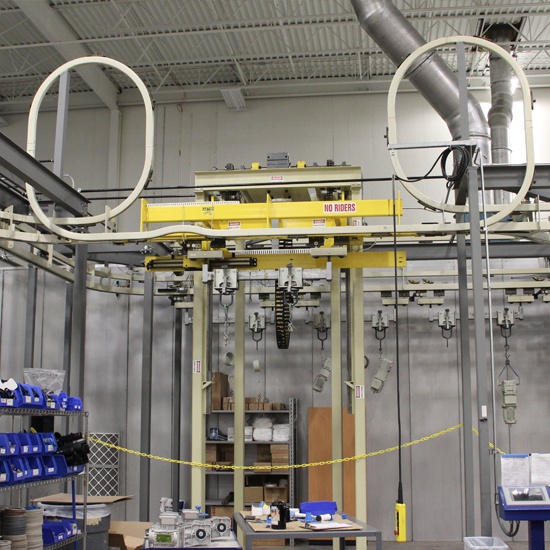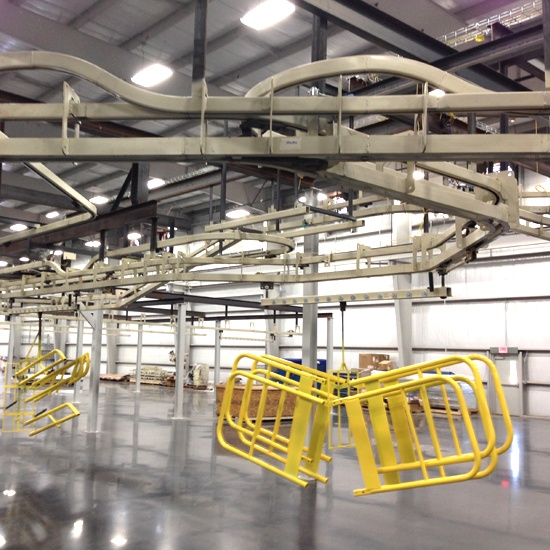 Engineered For Evolution
The Richards-wilcox Over-way™ Heavy Duty Over And Under Conveyor Is Engineered With Benefits That Go Above And Beyond
Here's How:
The system optimizes production by ensuring that the right parts arrive at the right operations at the right time—in a continuous flow, especially when rates of production differ between operations. 
Over-way™ helps you maintain quality and eliminate needless production rehandling and manual transporting by accomplishing finishing and/or assembly processes with a single material handling system. 
Over-way™ boosts efficiency by maintaining a traveling record of work-in-progress, logging information on where product has been and where defects may have occurred.
Over-way™ frees up valuable floor space and creates usable space for more value-added operations by organizing product flow and efficiently utilizing available space overhead. 
Over-way™ has you covered, literally. It uses an enclosed track that prevents contaminants from falling onto the product and protecting the chain from dirt, abrasives and solvents, prolonging chain life and your factory's health.