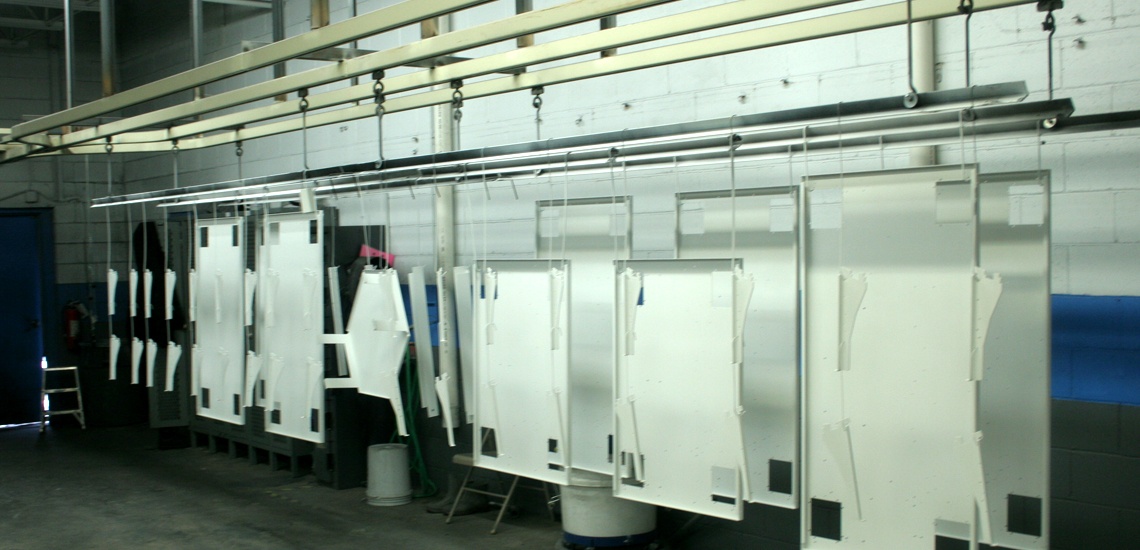 About The System
The Richards-Wilcox Safe-Rail® Monorail Conveyor features:
Capacity ranging from 10 to 1,000 lbs.
Straight Track, 3/16″ thick, the heaviest in the industry, stocked in 10′ lengths
Horizontal Curves, 3/16″ thick, 90°
Frog Switches
VMTs-automatically raise or lower product
Carrier Insert Section
Welding Jigs
Carrier Assemblies
---
This solution is ideal for:
Batch Paint Systems
Tire Retread Systems
Tool Support Systems
Synthetic Fiber Handling
Light-Duty Bridge Cranes
Manual Transport and Assembly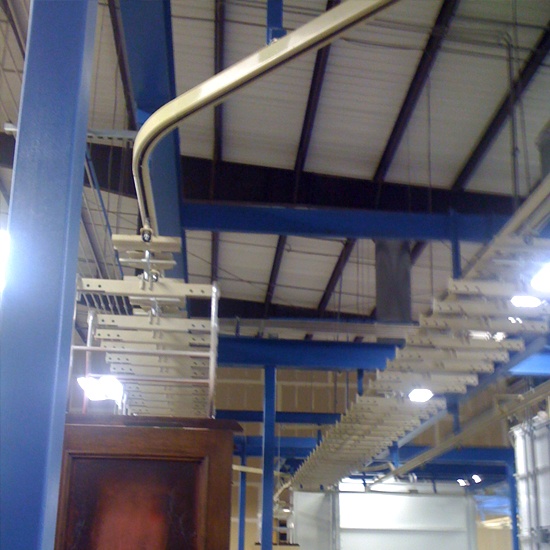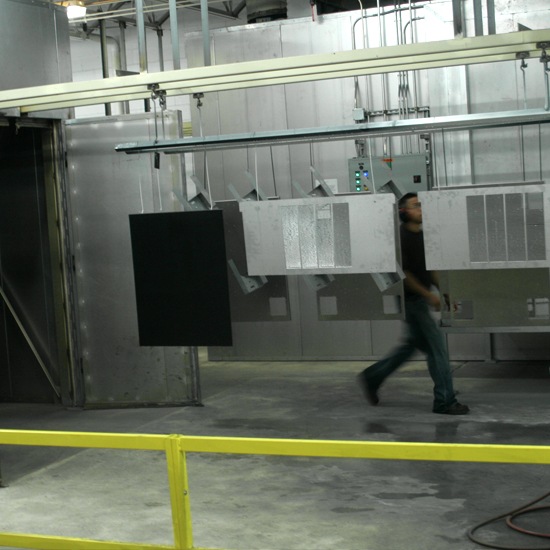 Engineered For Evolution
The Richards-Wilcox Safe-Rail® Monorail Conveyor is engineered to evolve your factory.
Here's how:
It's highly adaptable. Safe-Rail® can be upgraded to a Zig-Zag or Twin-Trak system with 100 percent utilization of existing parts.
Safe-Rail® is a hand-push transport and storage alternative to manual re-handling of product. This decreases the potential for loss or damage.
It's Safe-Rail® frees up vital floor space, providing product movement throughout a facility and allowing for organized product flow. 
It makes the most of the space you have. Safe-Rail® provides dedicated storage in user-specified area. This system eliminates wasted space and efficiently stores product in an organized manner within the same work areas, day after day. 
It protects your product and keeps your workers safe. Since product is suspended from a Safe-Rail® carrier, manual re-handling of product is kept to a minimum, reducing the chance of product damage. VMTs automatically raise and lower product, eliminating injuries related to lifting and bending.
It's built to last. The enclosed track design protects carriers and runways from dirt and other contaminants. In addition, Safe-Rail's sliding frog plates support loads through switches providing both smooth travel and longer switch life.