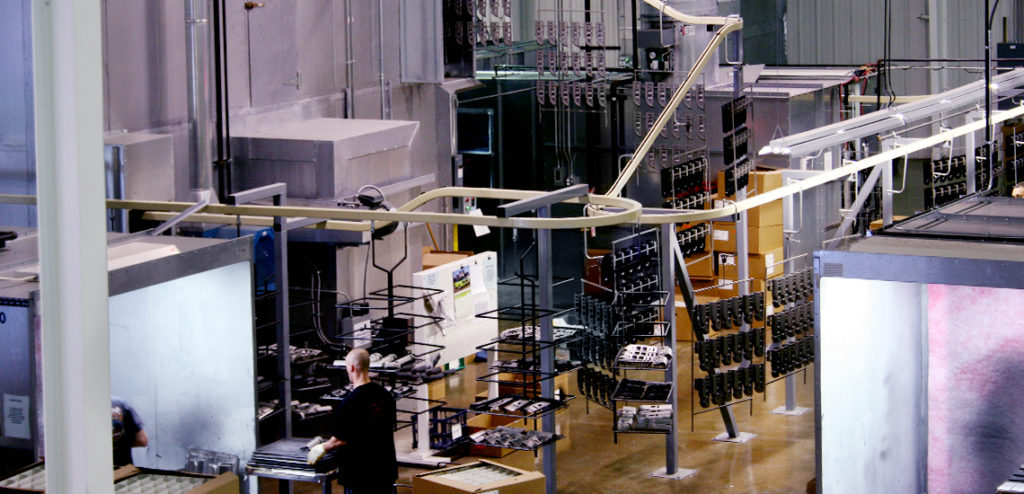 About The System
The Richards-Wilcox Inverted Zig-Zag® Conveyor features:
Adjustable and removable load centers on 6″ increments. Shorter load centers allow for maximum productivity and control.
Modular components for exceptional precision and fast installation.
Minimal headroom requirements that maximize your production space.
Removable pendants for easy maintenance, replacement or reconfiguration.
Capacity ranging from 25 to 75 lbs. per load pin.
---
This solution is ideal for:
Electronics Manufacturing
Pin Systems
Pan Conveyor Assembly
Kitting Assembly
Tote Conveyors
Package Handling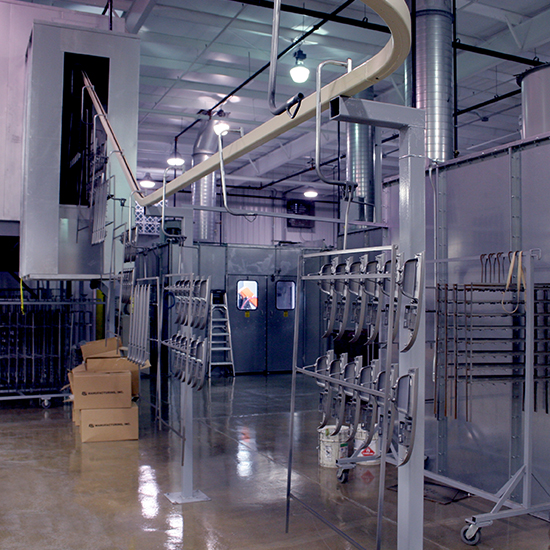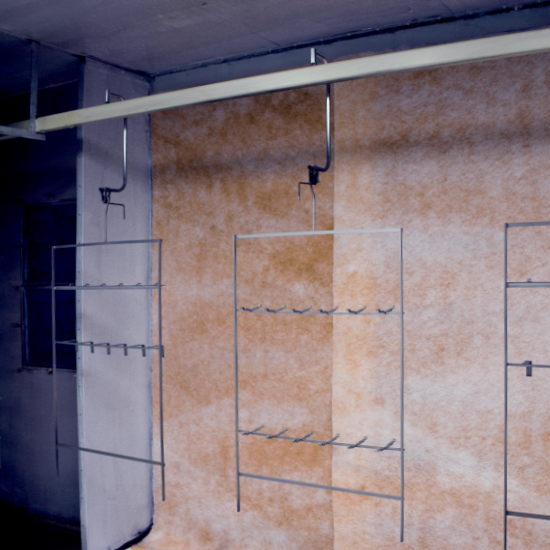 Engineered For Evolution
Inverted Monorail Conveyor is engineered to evolve your factory.
Here's how:
It eliminates drip pans and sanitary hooks. Richards-Wilcox's Inverted Monorail Conveyor design makes messy drip pans and other "clean" equipment obsolete. 
It extends chain and track life. Pivoting pendant allows for free rotation up and down vertical inclines with no torque or wear on chain assembly. 
It reduces maintenance. Less friction and wear mean lower maintenance costs and downtime. 
It reduces operational costs. Pendants last longer because they work better. 
It increases production. Less downtime, less maintenance, cleaner operation, and lower conveyor costs all make your operation more productive.