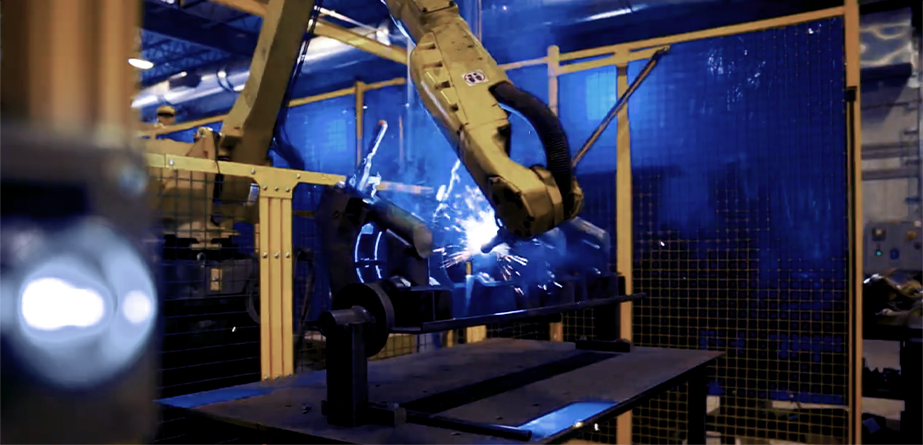 We believe in Industry 4.0 – where machines and robots work in harmony to achieve your goals. We seamlessly integrate
with existing and engineered robotic systems, while still exceeding the quality engineers have come to expect. Our smart
conveyors communicate with the MES and robots on the floor for flawless handling. Through a series of interlocking IP
addresses and instantaneous signals back and forth, as well as emergency stop features and tolerances built
into the system. Richards-Wilcox Conveyor is the foremost leader in both safety and efficiency.
There are no limits to this service. Robots can load and unload, paint, QA a part, use laser tech to
scan the part and analyze any flaws: the conveyor is the key component to all these processes.
Finish the Job
Our conveyor integration is ideal for finishing robots and paint line robots. We've watched the finishing industry change
over the years – from the pivot to powder paint in the 90s after EPA crackdowns on liquid paint due to emissions and
safety concerns, to the return to a new safer variety when auto manufacturers began to phase out metal
parts, because you can't cure plastic in a 400 degree oven.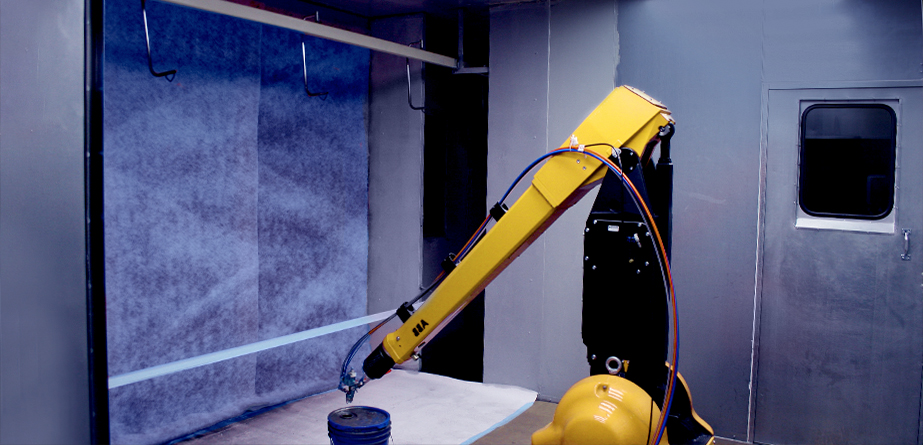 As we watched robotics became far more vital, and highly evolved, we continued to work hand in hand
to meld them with our conveyor designs. Now, we continue to lead the way in safe, efficient
processes where conveyor and computer run as one unit.
CONTACT A RICHARDS-WILCOX REPRESENTATIVE TO SEE HOW WE CAN MAKE YOUR FINISHING LINE
FUTURE-READY.