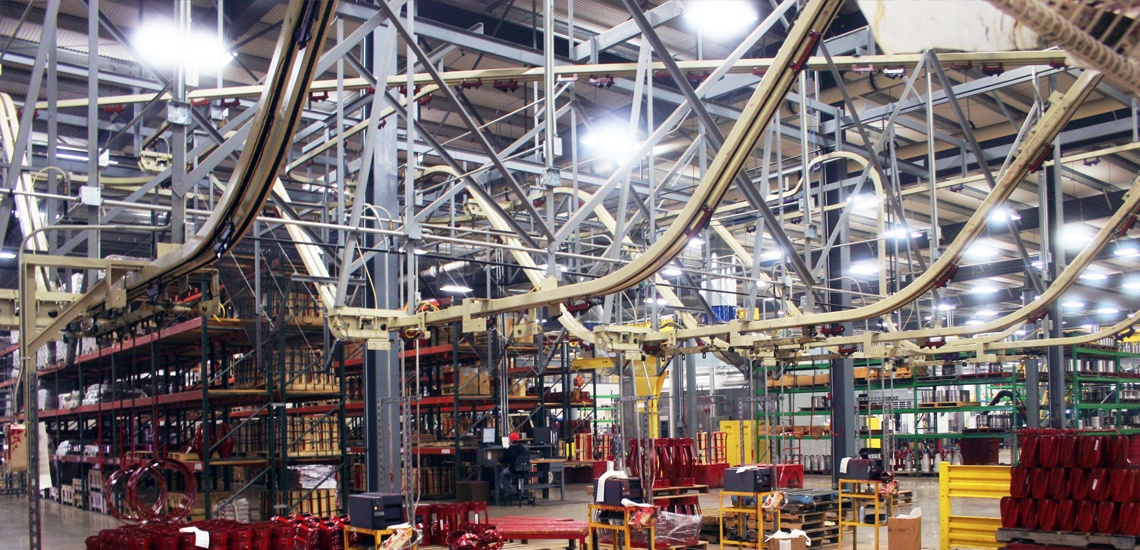 This is the optimal solution for:
Paint Finishing Systems
WIP Buffer Storage & Retrieval
Progressive Assembly
Extrusion Material Handling
Typical Curing Applications
---
The Twin-Trak® Side-by-Side Conveyor features:
Easy switching: With the Twin-Trak®, you can switch into and out of the main line of travel in greater frequency (at closer load centers) than other power and free designs.
Impressive weight capacity: With a carrier range of 10 to 1,000 lbs.
Cutting-edge controls: From simple PLC-based controls to complex PC-based routing and tracking systems.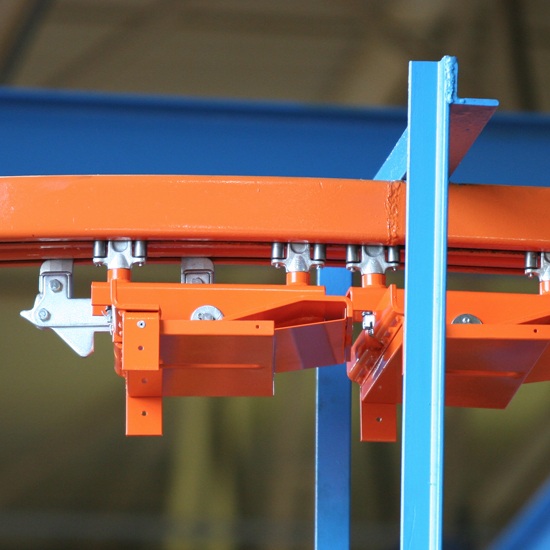 Engineered For Evolution
The Richards-Wilcox Twin-Trak® Side-by-Side Conveyor is engineered to evolve your factory.
Here's how:
It can be built from pre-existing Richards-Wilcox systems, such as Safe-Rail and Zig-Zag, saving you valuable resources. Once a Safe-Rail monorail or a Zig-Zag chain conveyor system is in place, standard in-stock Richards-Wilcox parts can be added to create a Twin-Trak® power & free conveyor system.
It optimizes headroom in facilities with limited space. This frees space for other power and free equipment.
With controlled accumulation, Twin-Trak eliminates the typical wait time associated with storage banks, increasing throughput.
The Twin-Trak® uses minimal floorspace by storing work-in-process overhead, calling it down in the quantity and order needed at each operation.
This system optimizes production by ensuring that the right parts arrive at the correct operation in a continuous flow, especially when rates of production differ between operations.
Twin-Trak® eliminates product re-handling and manual transporting by integrating finishing and assembly processes into one material handling system. This helps maintain product quality.
Twin-Trak® boosts efficiency. It maintains a traveling record of each work-in-process, recording where the product has been and detecting where defects may have occurred.