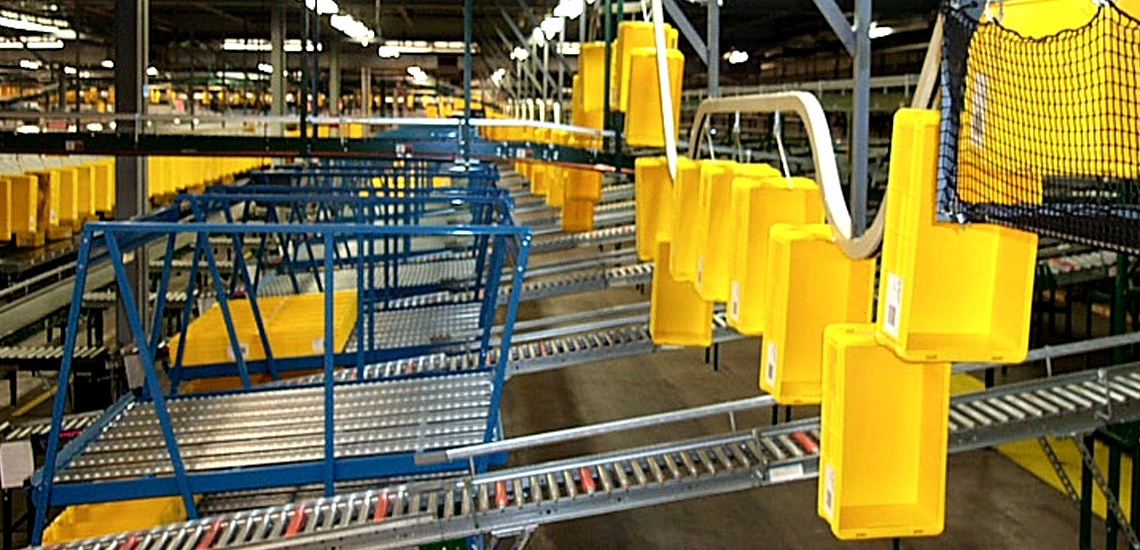 About The System
Thanks to its simplistic, modular design, Zig-Zag® Monorail track can be easily installed on manufacturing floors, in auto-body shops, in receiving areas, etc. Potential applications include:
Paint Finishing Systems
WIP Buffer Systems
Investment Casting
Progressive Assembly
Trash Conveyors
Tote Handling
Die Cast Rack Storage
Empty Carton Return
Plating Rack Storage
Sliver Can Delivery
Robotic Interface
The Zig-Zag® Monorail system features:
75 lbs./load capacity
Standard drive packages up to 750 lb. chain pull
Vertical wheels on 6″ centers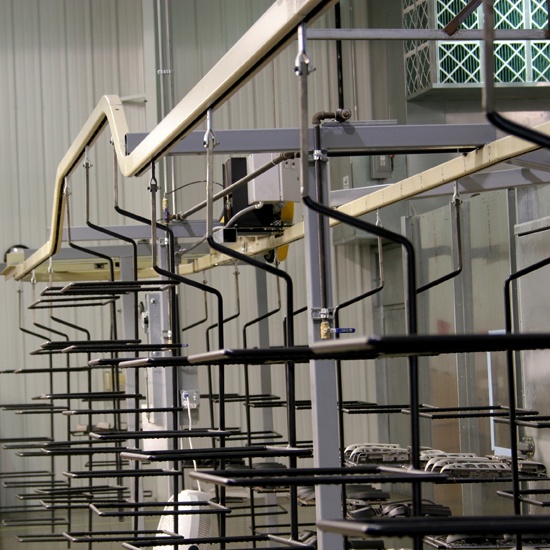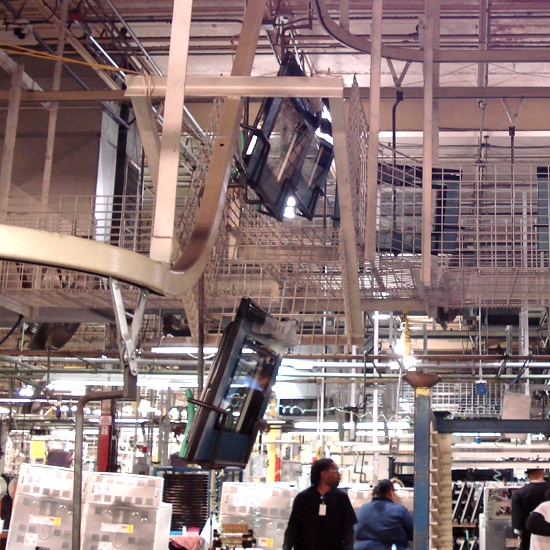 11 standard parts, including:
Straight Track, 3/16″ thick, the heaviest in the industry, stocked in 10′ lengths
Welding Fixtures
Horizontal Curves, 3/16″ thick, 90′ flame-hardened
Top Vertical Curves, 3/16″ thick, 90-degree, flame-hardened
Bottom Vertical Curves, 3/16″ thick, 90-degree, flame-hardened
Conveyor Chain, 6″ pitch
Take-Up Assembly
Inspection Section
Chain Oiler
Standard Drive Packages
Load Pendant Attachments
Engineered for Evolution
The Richards-Wilcox Zig-Zag® Monorail Enclosed Track Conveyor is engineered to evolve your factory.
Here's how:
Zig-Zag® is highly adaptable. It is the only overhead chain conveyor that can be upgraded to a power and free system utilizing all existing components.
The enclosed track design shields products from contamination that typically falls from open-chain conveyors. This also protects the chain itself from airborne dirt, abrasives and solvents, prolonging the chain life.
Zig-Zag® is constructed of standard, modular components, making it easy to install, modify and maintain. This also guarantees quick access to parts through local stocking distributors.
At 6 inches, the Zig-Zag® chain has the shortest pitch in the industry. This allows for tighter horizontal curves and closer load pendants with less wheel loading for more product throughput. That adds up to as much as 33% more productivity.
The system's standard 1′-6″ horizontal and 2′-0″ vertical curves can make tight changes in direction and elevation, freeing valuable floor space for other assembly and storage operations.
Zig-Zag® utilizes vertical wheels on 6″ centers, distributing the same amount of load over more wheels and reducing wear. And since the system can transport product anywhere, it minimizes product damage throughout your operation.