100 years ago, Richards-Wilcox Conveyor gave the world something no one had seen before.
The overhead enclosed track conveyor. Several generations and two industrial revolutions later, we continue to lead our clients into the future by engineering the world's most effective conveyor solutions.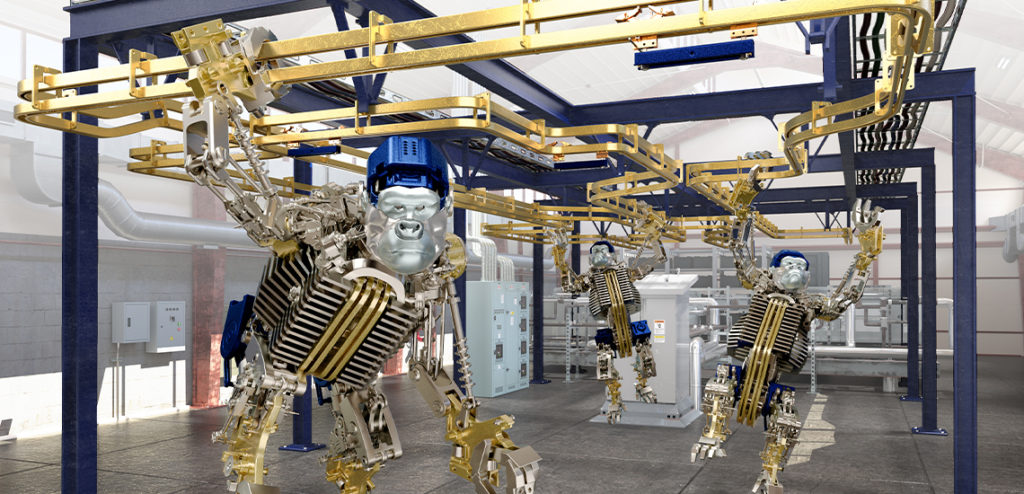 Evolution and innovation are at the heart of everything we do.
Inspired by British naturalist Charles Darwin and his theory of evolution: the species that are best able to adapt to changing environments are the ones most likely to survive in the long run – we got thinking about evolution in our industry.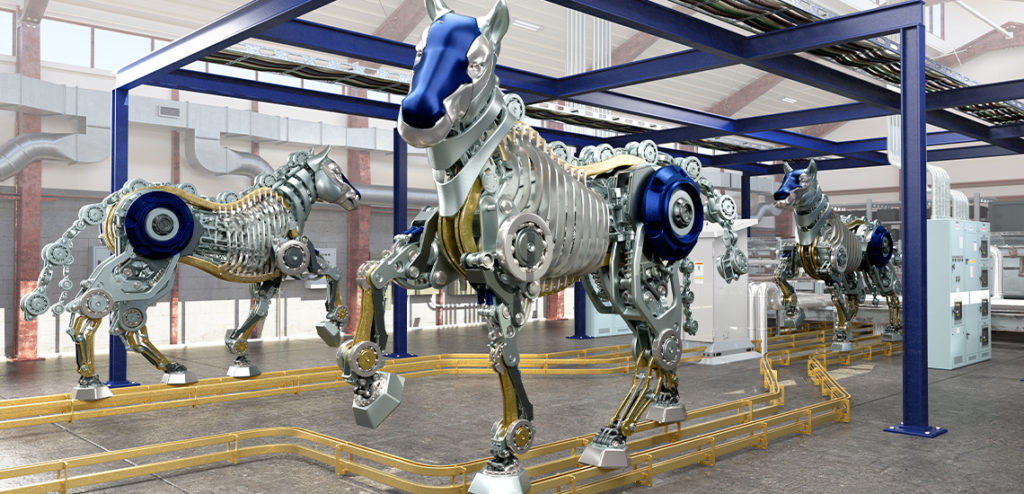 Today, we live in the world of Industry 4.0.
Manufacturing and distribution operations are getting faster, smarter, leaner, more advanced. To survive, you have to be highly efficient. You have to take advantage of the day's most effective technology. And you have to be ready to adapt at a moment's notice.
For centuries, our conveyors have carried the same qualities as some of the most evolved species that walk the surface of this earth.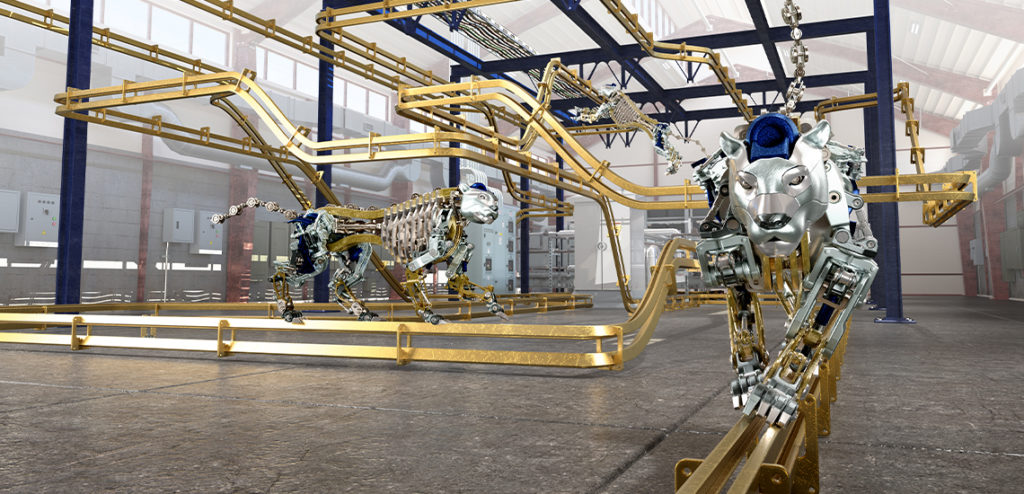 Tested in the Wild for More Than 100 Years…
Our systems are designed to adapt.
Flexible, modular, and integrated with your technology and your evolving floorplan.
Our conveyors are built for the future.
When the world changes and the pace quickens, you will stay at the front of the pack.
Our solutions are engineered to evolve.
Constantly adapting to meet the challenges of the modern factory.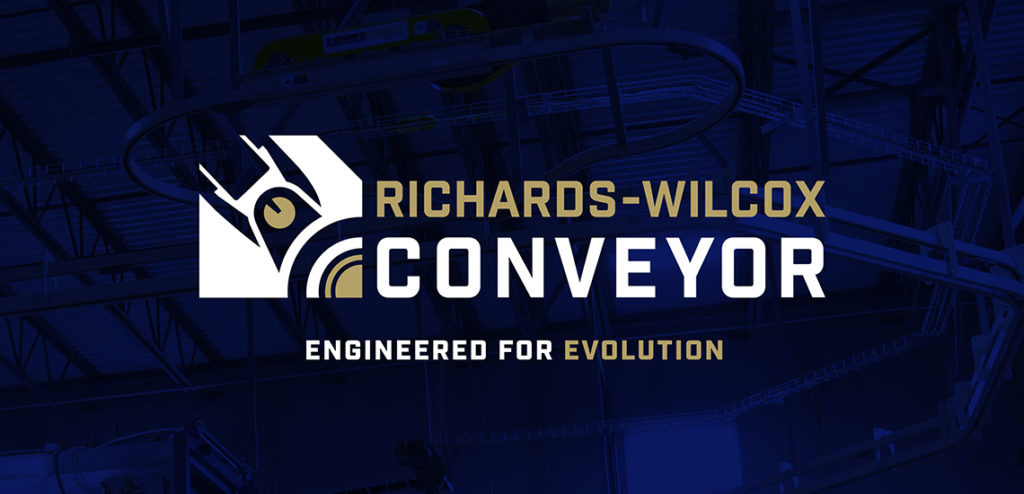 Our new brand brings this vision to life in every word, pixel and piece of metal.
It stands tall in the form of larger-than-life beasts we built from the same steel structures that make our conveyors – serving as a daily reminder of our power and purpose.
As we celebrate our legacy and look boldly to our future, we encourage you to explore our new website to see how our company has evolved with every creative conveyor solution we engineer.