At Richards-Wilcox Conveyor, we specialize in evolving your factory for Industry 4.0 – because in 2020, conveyor and computer are one and the same. The Fourth Industrial Revolution is all about robotic integration – the automation of manufacturing processes using smart technology.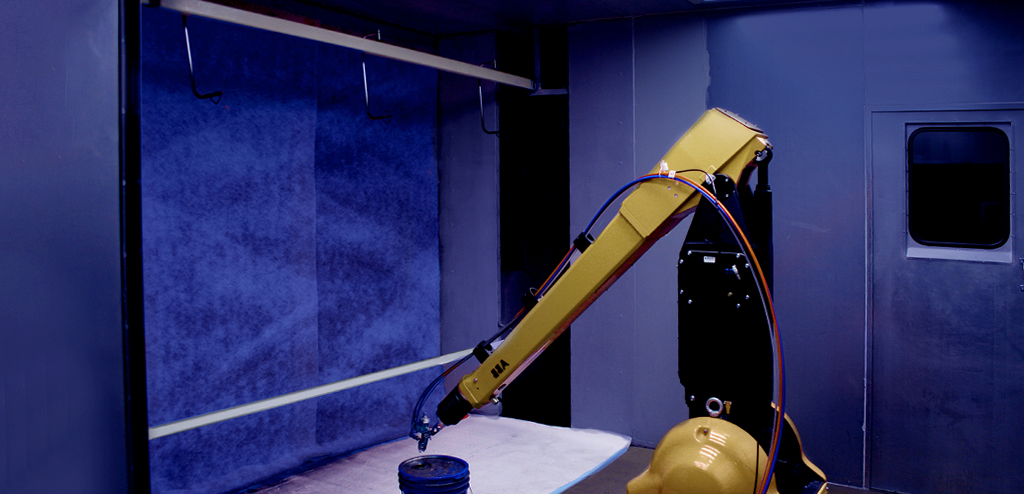 Robots are not new to the manufacturing world, and we've pioneered robotic components from their inception. But in an atmosphere where all system components communicate with one another, implementing a robotic solution is no good without the right integration strategy, and the proper cutting-edge components to facilitate it. Richards-Wilcox truly believes the best approach is to teach old dogs new tricks: we take trusted, timeless machines and merge them with the latest technology to create streamlined solutions.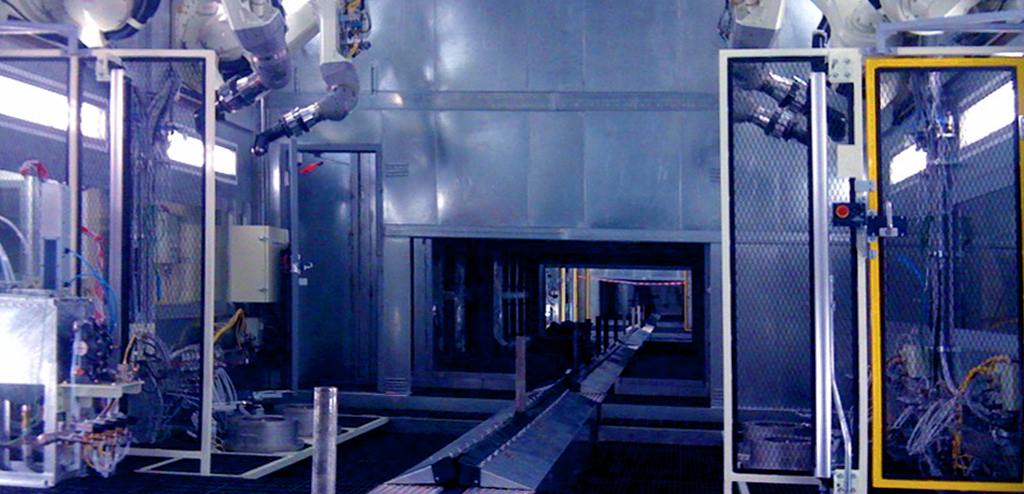 We converge computers and conveyors to create the maximum efficiency and flow for your factory. Each of our partner control houses are certified in robotics, so that we achieve flawless handling through a series of interlocking IP addresses that signal back and forth through a system. The conveyors convey more than parts and products: they convey the optimally efficient process to the computer and operator. It's all about creating redundancy and repetition to create proven solutions and safety measures.
While our MonoCart and Power & Free Conveyors are the most frequently chosen setups for robotic integration, any of our systems can pair seamlessly with MES and robotic interfaces, for a wide host of applications. From automotive manufacturing to fulfillment centers, from pick and pack to painting, these floor-mounted titans have no limits.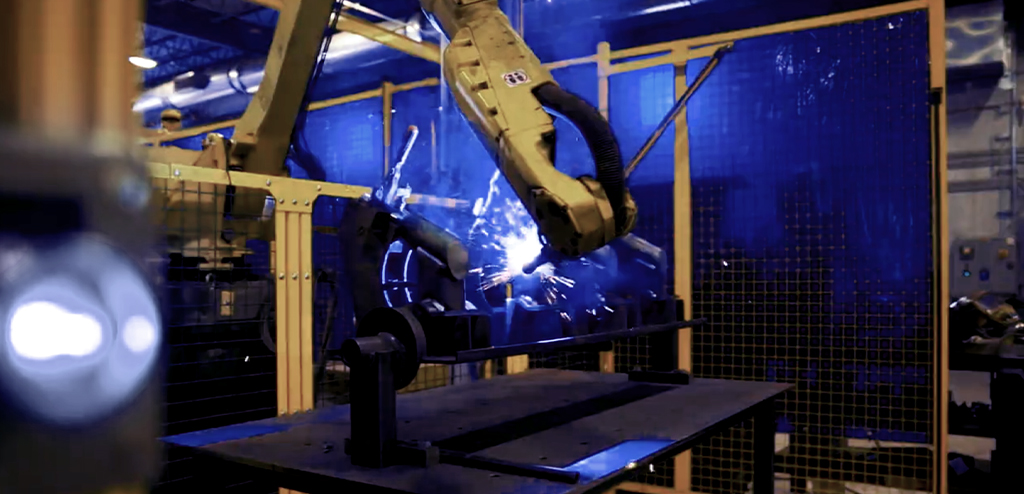 Through instantaneous conveyor integration, robots can load and unload, paint, QA a part, and use laser tech to scan and analyze any flaw. With cross compatible safety features and emergency stop triggered by fault commands the instant the built-in tolerance is out of place, both robot and conveyor freeze to ensure the safety of all workers – and can just as quickly resume when the fault is corrected to minimize downtime.
Even as a factory evolves, elite equipment is never obsolete. Learn more about joining the robotic revolution by reaching out to a Richards-Wilcox representative.