Conveyor controls are critical to the efficiency and optimization of your entire conveyor.
Think of your conveyor system as a body. You have good bones, but you need a smart brain. That's why you need a strong conveyor control. When you enable system integration with your host computer (or other software systems) you have an optimized, holistic system that's engineered to evolve alongside you. Below we talk about some of the benefits of a control system for your conveyor.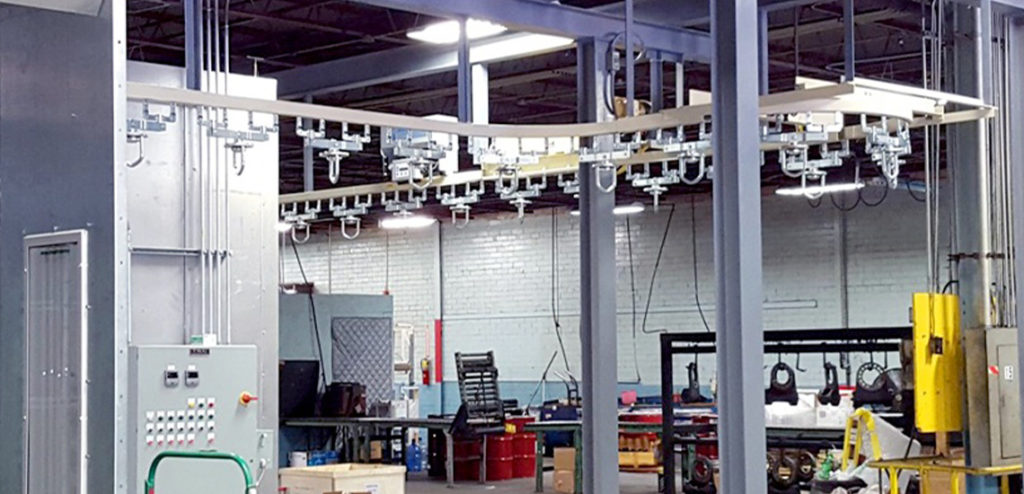 The right conveying controls saves time, money and efficiency. It will optimize your material handling systems and warehouse operations. It will allow for variable production rates and quick production changes. Programmable Logic Controls (PLC) allow for this necessary direct system control. This centralized network-oriented approach is best primed for automation and attaining the numbers you need to thrive.
You also need a system with intuitive operator interfaces that collects, views, stores, controls, analyzes, and manages conveyor information from the facility floor in real-time. This makes it easy for a project manager to interpret and implement changes or repairs on your productions lines. When operators and maintenance workers don't have to take as much time troubleshooting, when they have a smart conveyor control that helps process, diagnose and debug issues quickly, it ensures your potential downtime is not your downfall.
The right conveyor control allows for built-in adaptation. Your controls should be expandable and flexible to improve workflow and meet new requirements and accommodate for additions and adaptations as you grow and generate more order fulfillment.
A smart system control software even saves lives. A conveyor control should have smart motor controllers to stop your conveyor belt in the event of emergency. It should automatically shut down the system in the case of malfunction, because any breach of protocol could not only harm your bottom line – it could potentially harm any worker on the line.
At Richards-Wilcox Conveyor, we specialize in conveyor systems design. We've designed conveyor systems for every size and scope of facility. We understand your factory, learn its unique needs, and know what it needs to be future-ready. We optimize your level controller, belt tension, motion control, flat belt, and material handling equipment. 
It's essential to make your conveyor design optimized to your own space. It's why our applications include the execution of conveyor simulations – computer-generated models to check how a conveyor system will work, before it's ever built. The right conveyor control can even create these kinds of simulations to help evaluate new ideas for optimization.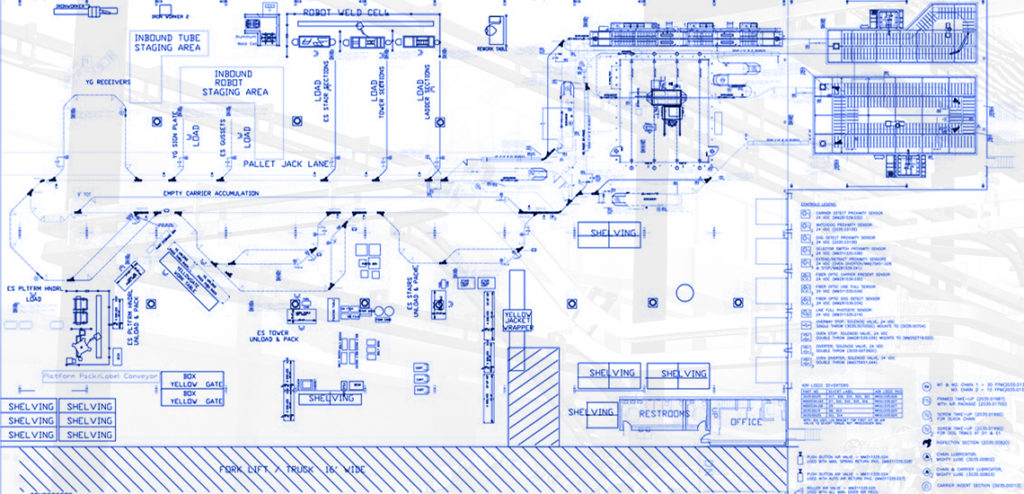 We understand your factory, learn its unique needs, and know what it needs for the future. But whether we're exploring a new system designed from scratch or testing out proposed modifications to an existing system, the right conveyor control makes it all click. That's what really makes you engineered for evolution.