Monorail conveyors are an essential starting point for any factory – they're clean, simple, and efficient, with a low initial cost to build and maintain. With load-carrying and drive derived from a single endless chain, these efficient powerhouses are essential units in any facility. But while they can be the beginning, monorail conveyors can also bring the finish.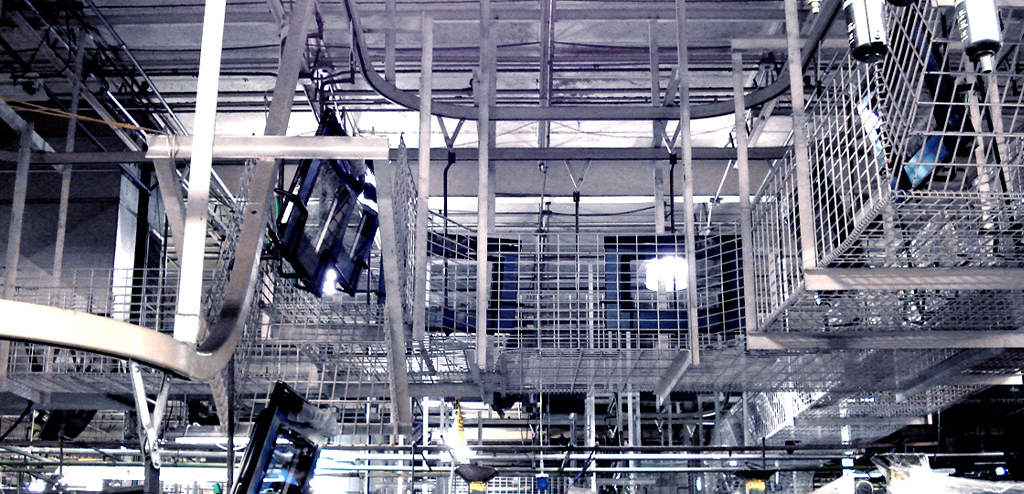 Because they only follow a single path, they are best dedicated to a single function or part, like a finishing application. For this reason, we offer customizable monorail systems perfect for painting applications and more.
Before you choose the system for you, it's important to consider the following factors:
What is the optimal layout for your physical space?
How heavy are the parts you'll be processing, and what size?
The make of the material matters: is it plastic, metal, wood?
How are you curing the product? Ovens, dip tanks, or chemical processes?
Do you want the item attached to an overhead conveyor system, or will you need to use a ground-level cart on your monorail?
Should an overhead solution be the right call for you, there's our tried and true Zig-Zag® Monorail Enclosed Track. As the industry standard for overhead enclosed track conveyors, Zig-Zag's modular design and smooth operation make it an ideal for overhead hook painting processes and material handling necessities.
While overhead systems tend to be an industry standard, we like to flip the script on traditional systems. Our PaintLine™ Inverted Monorail Conveyor pioneers the painting process. It's perfect for when the situation requires a clean environment like paint finishing or varnishing. Thanks to a flexible vertical pendant, PaintLine eliminates the need for add-ons like drip pans and sanitary hooks. Better yet, the pendants pivot forward and backward on the wheel axel, allowing free rotation of up to 30 degrees with no torque or wear on the chain.
Whatever part you're looking to complete, we'd like to be part of your solution. Finish the job with the best in the business at Richards-Wilcox Conveyor.