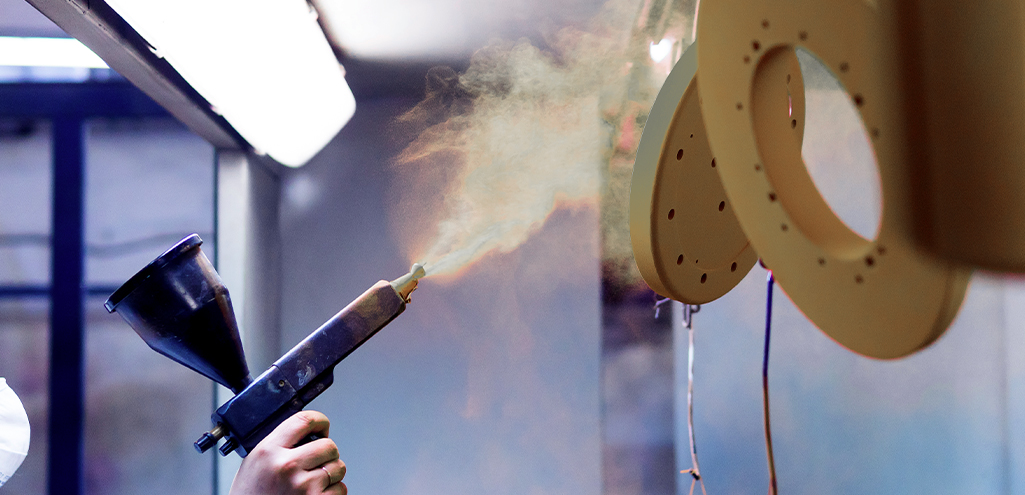 Driven by technological advancements, external pressures, and opportunities to enter new markets, many producers are switching from liquid paint to powder coatings. Let's take a look at why this switch is happening and what you should know about powder.
What is UV-Curable Powder Coating?
UV-curable powder coating is an alternative to liquid paint. Applied using an electrostatic spray gun and finished with high-powered UV light, powder is used in a wide range of industrial finishing applications, on products ranging from plastic car parts to wooden patio furniture.
Thanks to its low curing temperature, powder coating can be used on substrates that liquid paint cannot—just one of the many differences between the two.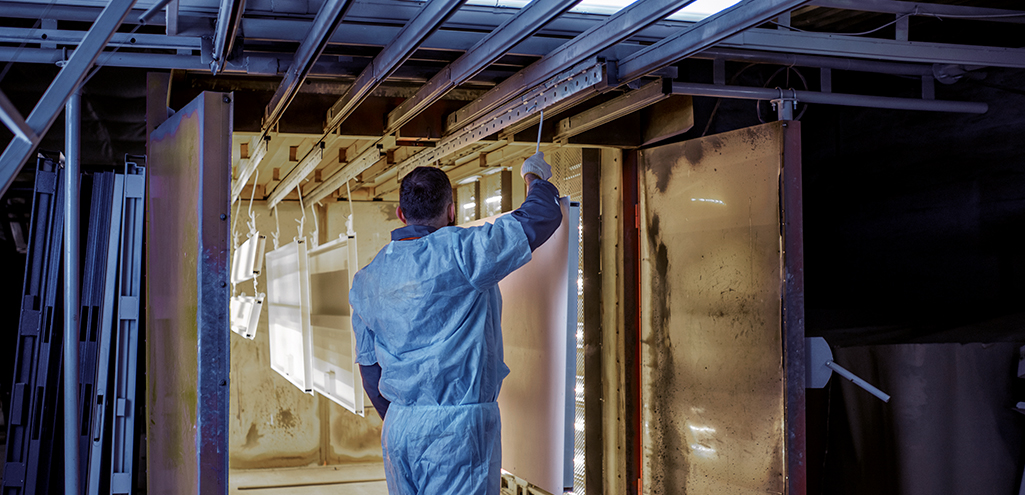 Powder vs. Paint
In terms of the performance and look of their final products, powder coating and liquid paint are comparable. Some newer powder formulations have even outperformed liquid in chemical- and weathering-resistance.
At the same time, there are some major differences between the two.
For one, powder coating can be applied to a variety of non-metallic substrates that liquid cannot. While liquid formulas often require extreme heat to cure, powder coating can cure at a relatively low temperature. Therefore, powder can be applied to materials that cannot withstand ultra-high temps, such as wood composites and plastic. Today, producers are using powder coatings in a variety of non-metallic substrates such as MDF, HDF, glass, gypsum fiber board, ceramics and plastic.
Another advantage of powder coating is the speed and efficiency of its curing process. While liquid paint often takes minutes to cure, powders can be cured in less than 10 seconds using UV light. Thanks to its quick curing, systems that use powder can move faster, produce more, and consume less energy along the way.
A Changing World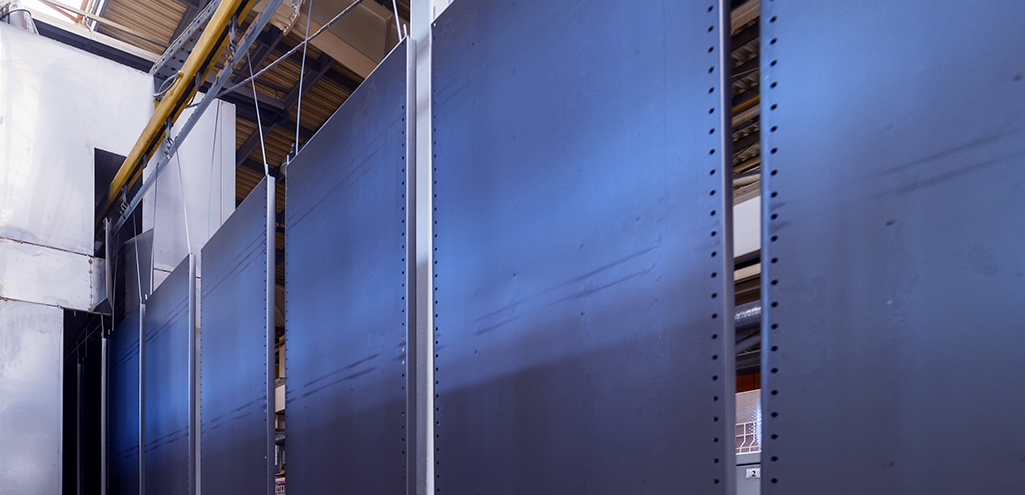 In today's climate, arguably the most important difference between powder and liquid paint is that powder is seen as a sustainable alternative. In general, powder coatings produce less waste and toxins. Meanwhile, producers are working towards making powder part of a "true circular economy" by reprocessing powder waste and formulating resins from recycled materials.
While not everyone agrees on the relative sustainability of powder vs. liquid formulations, what really matters is that many governments and corporations have reached the consensus that powder is more sustainable. As a result, shifting regulations and corporate commitments are pressuring producers to switch to powder, and those pressures will likely intensify in the years to come.
Recap: Should You Use Powder?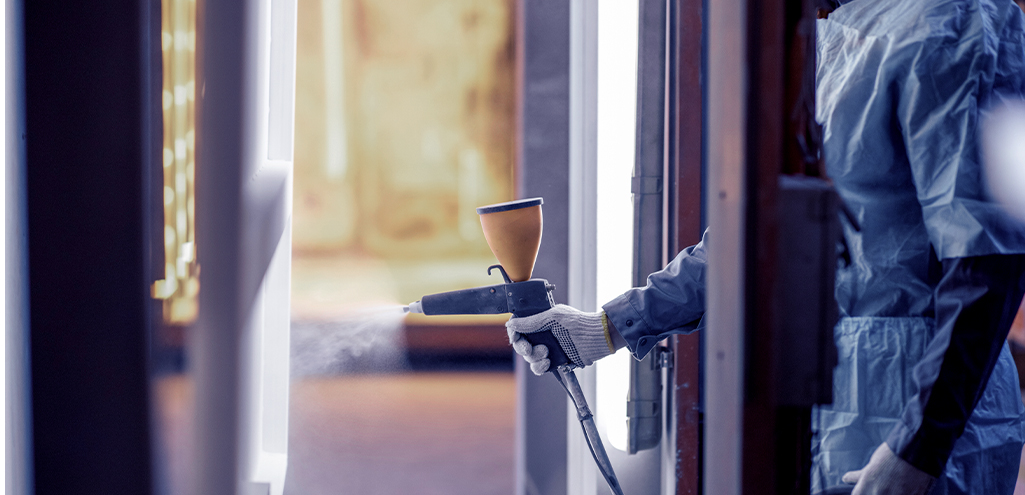 While some producers will continue using liquid paint for the time being, many are switching to powder. That's because powder is:
More flexible: Thanks to its low curing temp, powder coatings can be applied to a variety of wood composites and other non-metallic substrates. For those in the finishing business, using powder can open up entire new markets, such as plastic vehicle components and wooden home furniture.
More efficient: Powder coating's low-temperature curing process takes less time and consumes less energy.
More sustainable: As governments and corporations pressure producers to use more sustainable processes, using liquid paint is increasingly costly and cumbersome. A system that uses powder coatings may have greater longevity.
Want to Bring Powder Coating to Your Production Line? We'll Make It Happen.
Richards-Wilcox Conveyor has partnered with a wide range of producers to design, install and integrate finishing applications, including powder coating. From designing layouts to integrating robotic applicators, we leverage decades of experience and partnerships with the best in the business to create smarter, safer, more efficient solutions.
To get started, submit a contact form or call us at 800-253-5668.
For more technology that's revolutionizing the finishing industry, read our blog How Automated Conveyors are Revolutionizing Industrial Paint Application or take a closer look at Richards-Wilcox's Finishing Line Conveyors.